This time from 7 pm to 9 pm!
Our Acroyoga enthusiasts Chandi, Findus and Silvan invite you to come over and enjoy two hours of exercise, contact and fun! If you ever dreamed of flying, this is your chance... ;)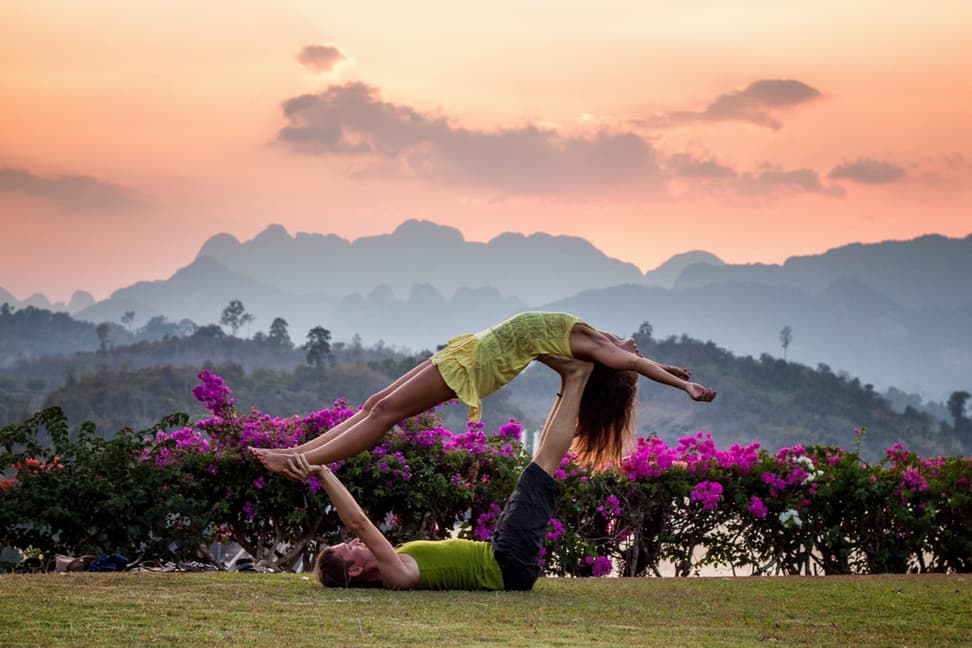 Our new yoga room had enough space!
It doesn't matter if you are a beginner, an amateur or a pro, and you also don't need to worry about a partner. We will work as a group and give everyone the chance to have a good Acroyoga experience.
If you have especially fitting clothing and you don't wanna miss your favorite yoga mat – please bring them! But if you don't have these things we'll be able to manage, too. All you really need to bring is the desire to do some Acroyoga! :)